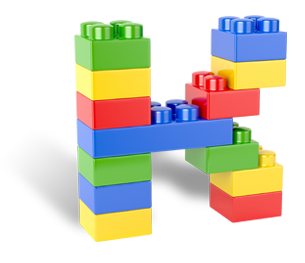 Kilometers travelled with our clients
And those we have yet to attain.
At Cromátika we like to believe that we are part of your team, your company. And above all, that you feel the same about us.
That team you can trust because of the experience, dedication, involvement and efficiency. Because your brand and your objectives matter, and our aim is to help you achieve it.
Cromátika is a young, passionate, vital, creative and easygoing agency. We are committed to one important/essential idea: The most important job is the one that helps our clients grow.
As you can see, behind our THINKing, WORKing, SPEAKing ... there is always a "King": we mean, you, the Client.
To make this happen, we take care and pay attention to each project with the care of a medium-sized agency, but with capacity of a large firm. That's the key!
And we put our services and talent at your disposal: offering what you need exactly at each moment, responding to each briefing with the best solution and connecting your brand with your target..
Want to do a LINKing? Keep an eye on our services.
STRATEGY
Think. Behind any great campaign or brilliant idea, there is always a good strategy.
Communication is the "key" from idea to objective, by the way, it's also written with K!
And above all, of course, results must be measured. Because, efficiency is a vital value for us.
DESIGN AND CREATIVITY
Pink. That's the way we see life at Cromátika, pink, we see the world through rose-tinted glasses when we finally get "The Idea". Ideas that sell and connect with your target, as a result of a great concept & strategy .
From this moment, creatives sculpt providing color (design) and voice (copy) to that concept depending on the service you need: advertising campaigns, promotions, packaging, editorial design, branding, videos, online campaigns ... Ask for it!
---
PRODUCTION
OK!. A kick start word: OK! Just simple. When you utter this word, it's time to begin and make everything you ask for possible, punctual and perfect, with your CMYK and your INKS.
For these tasks, our producers advise and offer the service you need throughout the process, from printing a flyer to recording a radio ad, editing a video, a photo session or finding promotional gifts.
EVENTS
Like. Everybody likes real-world experiences so, brands , must know how best offer them to their target.
That's why we prepare the event you need to reach your various objectives: maybe a culinary or sports event or maybe an incentive plan for your employees.
---